I see this happen all the time. In the lower 'console' part of MakeMKV, when it opens a disc, it lists a playlist that doesn't appear in the upper part of the GUI.
In this case it's the first line "File 00000.mpls was added as title #0"...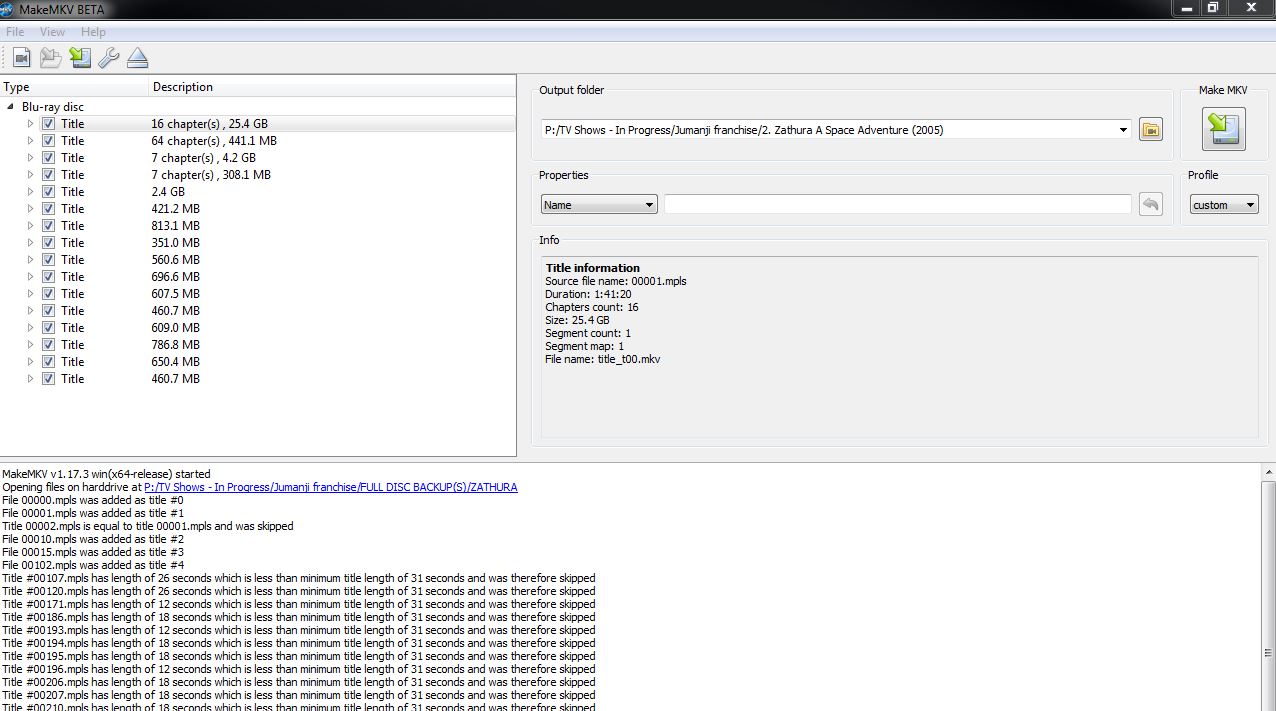 ..But it wasn't added as title #00, it was the line below, which reads "File 00001.mpls was added as title #1", that was actually added as title #00
This is a real PITA because I make a text map of all my discs prior to setup so I can identify all the files correctly, creating a list from the lower 'console' window, and filling-in the details from the upper window.
The above example isn't so bad because there aren't many files on this particular disc and being the first one, it wasn't difficult to "spot the difference", but other discs have many more files than this and it sucks to reach the bottom of my text list and find that I've been one-line-out for most of it!
Why does it do this?